The Wisdom of Yoga
Yoga is an ancient practice. It combines the interaction between mind and body, revealing a better awareness of an individual's inner light. Yoga teaches the practitioner to be less reactive to life events and to use the breath to achieve this goal. It releases tension, increases vitality, improves muscle tone and strength, and creates wholeness between mind, body, and spirit. Yoga is a unique practice that conforms to each individual's personal level of ability in a nonjudgmental manner.
Marie teaches a vinyasa (flow) style of yoga, integrating principles of alignment and breath awareness in the Iyenger tradition. The following is the current class schedule:
The Pine Grove Town Hall, located at 19889 Highway 88, Pine Grove, California 95665. Teen and adult classes are offered two times per week:
Mondays: 9:00AM - 10:00AM

Thursdays: 9:00AM - 10:00AM
The Margaret Dalton Children's Center, located at 975 Broadway, Jackson, California 95642. Teen and adult classes are offered one time per week:
Fridays: 9:00AM - 10:00AM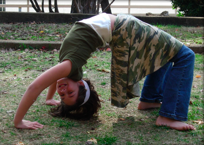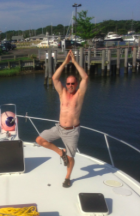 Private yoga instruction is by appointment only. These sessions are held in my private studio in Jackson. Please call or email for further information.